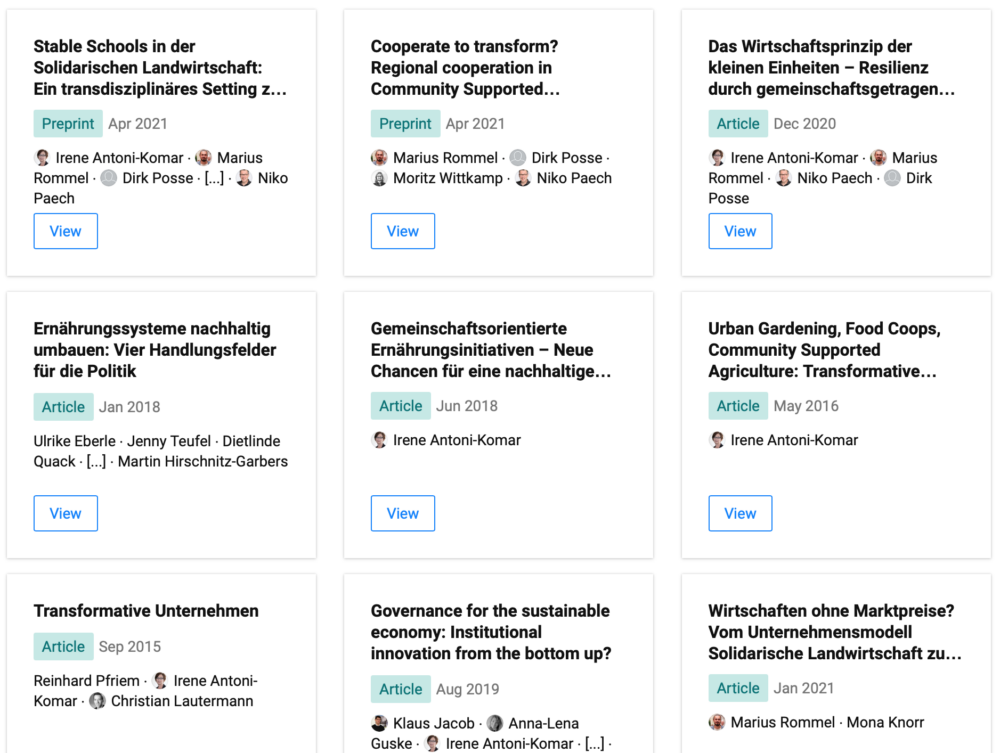 The nascent project page on the online platform ResearchGate offers the possibility to view and follow the work of the research project. In addition, it invites professional exchange.
A publication by Niko Paech, Marius Rommel, Irene Antoni-Komar and Dirk Posse about relisilience through community-based supply structures examining the example of CSA (community-supported agriculture).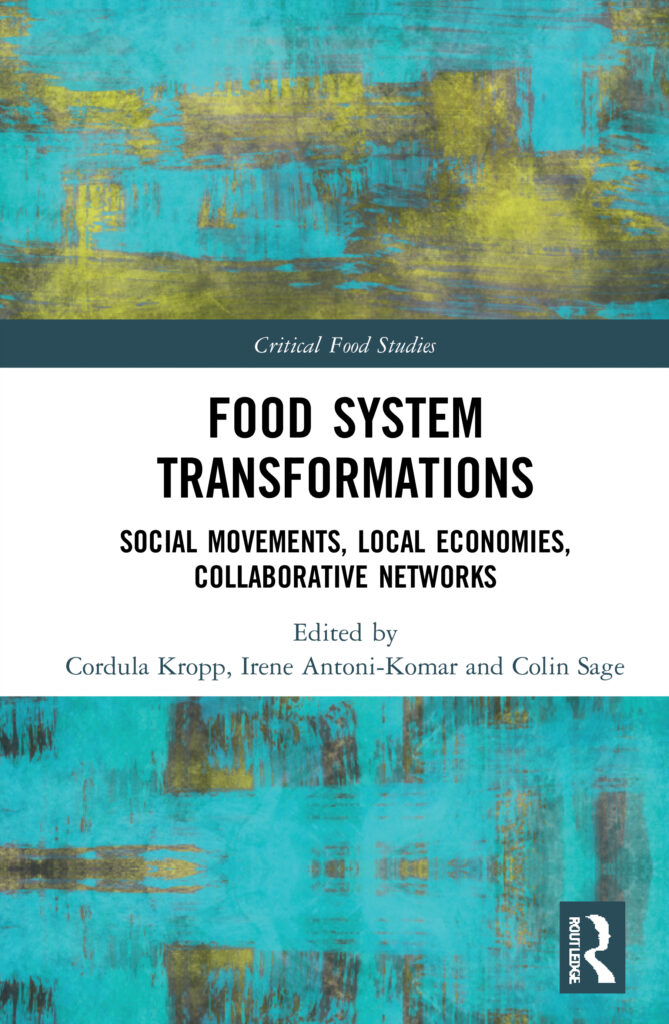 "Food System Transformations Social Movements, Local Economies, Collaborative Networks" von Cordula Kropp, Irene Antoni-Komar & Colin Sage.